"We can't be good at everything. If we were, there would be no need for teams."
– Simon Sinek
If we added up our years of combined practical experience, it would make us feel really old– so suffice it to say it's well over 100. But, that's the beauty of our Collaborative. We all recognize what each of us are best at, and then we passionately pursue collaboration to ensure your organization can realize your absolute best potential. Together, we have an amazing global network of individuals, businesses, practitioners and ministries that understand the importance of collaboration that we can also bring to bear in our work.
Co-founder / Catalyst / Leader
NATE
VANDER STELT
Specialized Services:
Donor Development, Executive/Team Coaching
"Connecting people, passions, and resources for greater purpose"
is something that has been clarified within me as a result of my experience over the past 35 years of my professional career. In both the marketplace and non-profit sectors, I have worked in sales, marketing, ministry start ups, development with several nonprofits, consulting, itinerant speaking, senior level leadership and served on several boards. I have also been afforded the opportunity to collaborate in teams both nationally and globally expanding my networks and perspective along the way.Each experience has uniquely qualified me to understand what it takes to help individuals and organizations grow in their greater capacities. In considering this along with my skill, passion, energy, networking capacity, commitment to learning, strong relationships and my strive for excellence, I co-founded The Kairos Collaborative with my wife, Kris, in May 2022. My passion is to pull alongside others in spaces of learning, collaboration and tangible action steps to maximize the amazing work so many people, businesses and organizations are already doing. Our purpose is to increase focus, efficiency and acceleration of the very best in people, teams and organizations.
To ensure I don't lead on empty, I try to insert rest where I can, whether it be traveling with my family, fishing, golfing, reading, an occasional puzzle… or the quickest being a power-nap.
B.A. in Political Science, Dordt University
Masters in Christian Education, Calvin Theological Seminary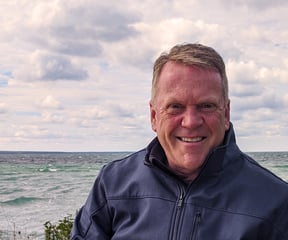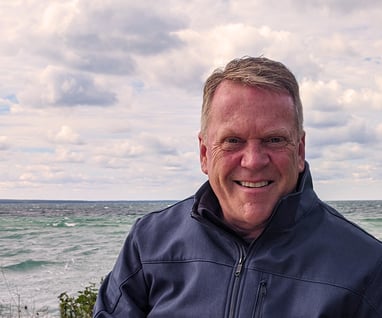 KRIS
VANDER STELT
Co-founder / Specialized Services:
Executive & Team Coaching, Marketing & Communications
When considering what I bring to this team, I think back to what one of my mentors called me – a "Swiss Army Knife." I do consider myself as someone who has a broad range of experience rather than a specific expertise and my career has reflected just that. I am also Co-Founder and Executive Management Team Member at Moja Marketplace which is a super-app designed to support African small and medium entrepreneurs allowing them to flourish through trade, training, and network building. Prior to joining the Moja Team, I served at Partners Worldwide, an International NGO serving Small and Medium Entrepreneurs in emerging economies. In both the For-Profit and Non-profit industries, I have spent time listening to stories and looking closely into the extra challenges that are a natural part of emerging economies. I love the opportunity to be able to connect the dots from various competencies and look forward to doing just that with TKC.
Oh – and if this part isn't a natural assumption – I love to travel. In fact, I've been to 23 countries and every U.S. State except for one (Hawaii, anyone?).
B.A. in Business and Psychology, Calvin University
Masters of Management, Aquinas College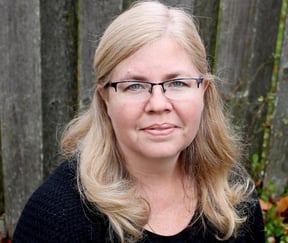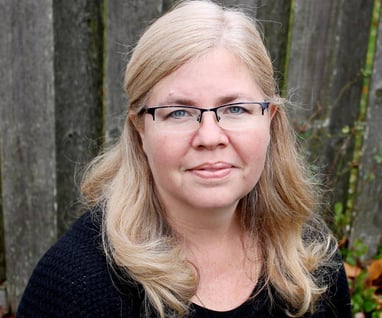 LYDIA
VANDER STELT
Specialized Services:
Marketing & Communications, Executive & Team Coaching, Strategic Development
The world of social media, communications, and marketing can be both thrilling and overwhelming – and that's exactly where I thrive. With broad experience working for various nonprofits in both Grand Rapids and Chicago, I welcome the space to creatively explore how best to communicate the heart of the organization in engaging yet manageable ways. In addition to the Social Media/Communications world, I worked with Northwestern University and North Park University to assist in the implementation of academic programming for 150+ incarcerated students in Illinois strengthening my attention to details and processes. I also worked with Love Mercy Do Justice of the Evangelical Covenant Church to research and develop curriculum for their network of 800+ churches. I am eager to continue to listen and learn with TKC to best see opportunities for deeper connection and collaboration.
I guess you could say there's a lot going on in my mind at all times –
which is why you'll likely find me decompressing at the nearest beach or cooking up something fun in the kitchen.
Dual B.A. in Business & Economics; Nonprofit Management, North Park University
M.A. in Christian Ministries and Restorative Arts, North Park Theological Seminary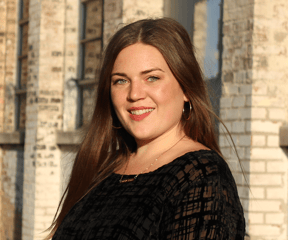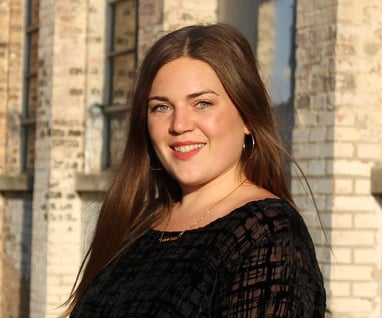 RACHELLE
KNAPPER
Specialized Services:
Human Resources Development
People are the heart of any organization. To get work done, regardless of the mission or goals, people must be valued and motivated. HR is my passion. I have over 25 years of experience working across industries including Healthcare, Manufacturing, Distribution, and Nonprofits ranging from 2 to 500 employees. There are many aspects that are essential to organizational health, business growth, and employee satisfaction. I recognize those aspects and am experienced in addressing them. I love to solve problems, build systems, and develop internal processes to grow organizations, inspire employees, and make work more enjoyable for everyone. With my years of real-world, first-hand experience across the spectrum of HR needs, I strive to build sustainable, compliant systems that promote mission-minded growth. For that reason, Higher Results Consulting, LLC was started. Whether the need is strategic consulting or specific project contracting I am honored to walk alongside my clients to help them achieve Higher Results.
When I'm not helping organizations reach their goals, I enjoy staying active with camping, biking, kayaking, traveling, and being a grandma, which is my favorite "job title" yet.
Bachelor of Social Work, Dordt University
Certified Human Resource Generalist with HRCI-PHR and SHRM-CP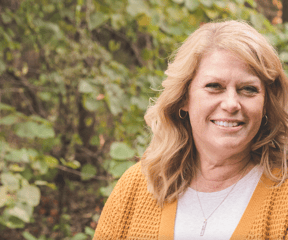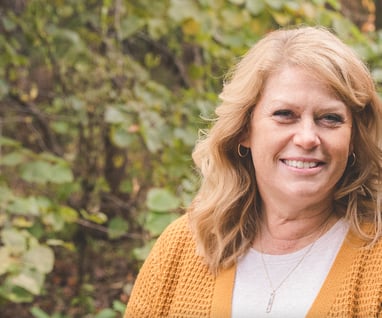 KRISTEN ROETERS
Specialized Services:
Grant Strategy and Development
For over 25 years, I have spent the better part of my professional career working, living (Albania) and traveling globally throughout cross-cultural settings. During that time, I spent 17 years working with Bethany Christian Services (BCS), advocating for Orphan and Vulnerable Children in Albania, Kosovo, and Ukraine, and helping to diversify their Foundation donor portfolio through research, training, strategy, and writing. I also worked for six years with Cornerstone Trust, a family foundation in Grand Rapids, MI where I was responsible for developing relationships, evaluating programs, and recommending grant opportunities with organizations in South Asia, SE Asia, and the Balkans. Throughout my career, I found that one of the most pressing stress points for leaders is effectively communicating their story with those outside of the organization's circle of experts. I am now the founder and Executive Director of Global Grant Strategies (GGS) specializing in grant strategy development, writing, editing and donor communication. I started GGS because your story and your organization's story– regardless of geography, language, or grant experience – are worth hearing.
I'm currently living out my own story in Grand Rapids and savoring the joys of home.
B.A. from Hope College
Masters in Development Administration, Western Michigan University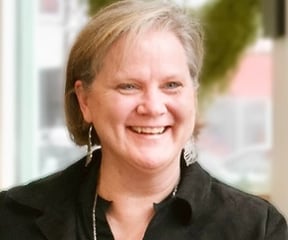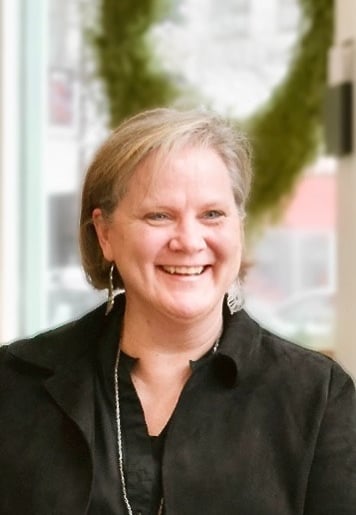 Ann
Byle
Specialized Services:
Ministry-specific Storytelling, Article Writing, Press Releases, Long-form Ministry Histories, Co- and Ghost-Writing
One of the ways we share our heart is through the stories we tell - and that's my specialty. I bring a wide variety of writing experience to the Kairos team, from journalism skills to ghost-writing, from writing press releases to editing/proofreading. I'm an experienced interviewer who can turn those interviews into stories that point readers to the heart of each ministry. My writing history includes creating book jacket and catalog copy for Moody Publishers, eight years as a copyeditor and the book review editor at The Grand Rapids Press, marketing writing for Our Daily Bread Ministries, and 25 years as a freelance writer and editor for numerous publications and publishers.
Fun fact - I've interviewed John Grisham, poet Seamus Heaney, and Bible study teacher Beth Moore. And I have chickens.
Learn more about Ann and the work she does (including her newest book Chicken Scratch) at her website: https://annbylewriter.com/
B.A., Wm. Jennings Bryan College